In 2017 Corbel Developments were included in a Multi Supplier Framework of Clerk of Works for Ucc Building & Estates Office for UCC to work on various Capital Projects based on their comprehensive building, architectural and project management skill set until 2022.
2018: Corbel Developments are currently providing a part-time Clerk of Works/ Site Architect role on a 49 unit social housing scheme at Carrigaline, Co. Cork.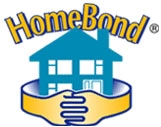 Corbel - a creator of timeless classical homes.